Dr Ian Sherwin is a Lecturer in Sports Coaching and Coaching Science at the University of Limerick. Ian's research interests focus on coach and athlete development. His recent work has investigated coaching behaviours and their impact on the coach-athlete relationship and athlete participation.
Ian has over 30 years coaching and coach development experience, including 13 years working for the Irish Rugby Football Union (IRFU) and Munster Rugby. Ian continues to coach rugby in a local school and is on the development and competitions committees of his local tennis club.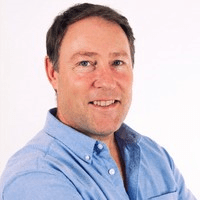 This essay is an extract from Be the Best You Can Be in Sport- A Book for Irish Youth
Realist Evaluation (Pawson and Tilley (1997), is a theory that studies how social interactions are conducted and why and how the consequent results evolve. Youth sport is a great example of such social interactions, many of which are often beyond the control of the participants. An advancement of this theory is, Critical Realism, which was used by North (2016) to try to explain what motivates the coach to behave in a particular way. This short piece will seek to give you an insight into the coach, as well as advising you in your interactions with the coach and how you can positively influence the training and playing environment.
It is important to appreciate the complex nature of coaching when trying to interpret and understand coaching practice. Human interactions are influenced by many factors and illicit a huge variance in human behaviour. The complexity of coaching, with challenges and specific situational issues unique to each group dynamic is great. In youth sport, the majority of coaches are volunteers who give up their time to help out. Even if the volunteers have attended formal coach education programmes, the research would indicate that these programmes don't always meet the needs of the coaches (Sherwin et al., 2017). The key message for you is to work with your coach and respect the fact that they are still learning too.
As such, it would be simplistic to compartmentalise coaching in two distinct categories. However, within these two categories we can locate the familiar characteristics of a variety of coaches, and this in turn may help you understand your coach at a deeper level. The first category is the Autocratic Coach whose practice is characterised by the coach leading the decision making and, overall, taking a dominant and directive approach to all exchanges. The autocratic coach will also determine the rules, standards and disciplinary procedures in the group. Crucially, this type of coach typically lacks empathy towards the athletes and relationships are hierarchical in nature with the coach at the top. In contrast, the Democratic Coach encourages athlete participation in decision-making and has an interactive communicative approach to all aspects of the sports programme. The democratic coach easily builds relationships with the athletes, demonstrates empathy, and has a broad appreciation for the athletes' wider environment beyond sport. The graphic below, taken from Lyle and Cushion (2017) depicts the two extreme ends of the coaching spectrum.
Between the extreme examples mentioned here, a number of other coaching styles can be found. These styles are frequently influenced by the context in which the coaching takes place and, unfortunately the perception of what constitutes a "good or successful coach". In youth sport this is particularly important as a successful coach is often determined by the number of games or trophies the athlete, or group of athletes, with whom the coach is connected, has won. In this context, the outcome is the determining factor and this is neither an accurate or fair means of measuring success. Research from Williams and Kendall (2007) shows that if you only measure success on the outcome it becomes difficult to understand why the particular outcome was achieved. Failing to understand the process that led to the outcome leads to a repetitive coaching regime that will not address the athletes' developmental needs. The coach's perspective is wrong and so their focus is not one of development rather, it is results orientated.
This type of coaching can also be referred to as 'conquest coaching' (Wilson and Burdette, 2020). Unfortunately 'conquest coaching' has a number of negative consequences including decreases in athlete motivation, self-confidence and drop-out (Gearity and Murray, 2011). When the objectives and expectations of either side of the coach-athlete dyad are not compatible, the relationship will break down. The consequence of this situation is often one or the other leaving the environment. One possible solution to this is to set agreed goals for the group at the start of the year. Goals and objectives help to show progress in a more intelligent manner than merely winning and losing. It is quite acceptable that you and your teammates suggest such a beginning of year practice in the absence of the coach doing so. It is possible the coach has not thought about it or doesn't have the required confidence or skill set to lead such an activity. It is likely the coach will welcome such a suggestion from you and if the activity is managed correctly at the start of the year and reviewed intermittently thereafter it may provide the clarity required for the coach to focus their attention on smarter and more controllable inputs. This will help you, your teammates and your coach to have a clear focus on progress and learning throughout the season ensuring that "outcome and trophies" are not the only objective.
The focus of youth sport should be on the development of the person through the sport and positive coaching behaviours. In the book co-authored by Tony DiCicco and Colleen Hacker, the former cites Benjamin Franklin "Any fool can criticize… and most fools do". DiCicco tells the story of a coach who always yelled, constantly found faults and highlighted errors in team review sessions. So much so that the athletes lived in a constant state of fear that negatively impacted their performance. Despite the fear and worry, the two co-captains approached the coach asking if they were going to be cut from the squad at the end of a tournament only to be told that they were the foundation on which the future squad would be built. Their response to this feedback was, "if you're not going to cut us…why are you yelling at us so much". The coach took this feedback on board and from then on adapted his coaching to focus on reinforcing good practice and highlighting demonstrations of technical quality. The coach named this aspect of coaching as "Catch them being good" which is also the title of DiCicco and Hacker's book. The lesson for all athletes here is to talk to your coach, even if you are apprehensive about doing so. During these conversations you can bring up your concerns, and if they are supported by possible solutions, you will probably find the coach to be receptive. The manner in which you approach the coach should be with an open mind and non-confrontational.
It would be naïve for you to believe that coaches must only focus on giving positive feedback (general non-specific verbal or non-verbal statements aimed to be supportive towards the athlete, e.g., "well done", "good job" – Cushion et al., 2012). Research tells us that corrective feedback (statements which include information that specifically aim to improve the athletes' performance at the next attempt – Cushion et al., 2012) rather than positive feedback in isolation will enhance technical and/or tactical performance. Furthermore, corrective feedback is known to lead to increased athlete self-motivation and perceived competence (Badami et al., 2011).
You must learn to expect, value and actively seek corrective and specific feedback. The prudent athlete quickly figures out the coach behaviours and that includes feedback that does not add to their learning. For example, if a coach only says "well done" you don't really know what you've done well! The advice here is to simply ask for more corrective feedback. If you find that progress is not being made in your performance it's a good idea to ask the coach specific questions to help you get back on track. It is also important that you give feedback to the coach on what you're experiencing during the session so that the coach can give appropriate feedback to help you learn.
The athlete must understand the influence of their own mood on the coach and indeed the training environment. For example, you may be experiencing an excellent run of form and present to training in a jovial mood. This mood has the capacity to translate across the training squad, even to the coach, thus acting as a calming influence over the running of the session. Furthermore, you must also learn to appreciate the challenges the coach may have incurred in life on any given day. For example, a coach may arrive at a training session having spent two hours in traffic. This is a frustrating experience that may have a negative impact on the mood and the performance of the coach in the training session. In this case, patience and understanding will be really helpful to the coach. The lesson here is that you should appreciate that your mood and levels of understanding and empathy have an influence on the mood of your environment and those in it.
In youth sport, you, the athlete must come first. You are the ones playing the sport, not the coaches and therefore your developmental needs should be prioritised. Getting to know and understand your coach will help develop a strong relationship. This relationship is built on respect for each other and the roles you have within the sporting environment. Athletes will always have an influence on the coach. A positive approach and attitude towards training from you will help cement your relationship with the coach. Setting goals, that are designed and agreed by you (and your team) and the coach, at the start of the season and reviewed regularly during the season will help monitor progress. Finally, the relationship you have with your coach should allow for open, two-way communication that encourages input from both you and your coach.
Yours in Sport,
Ian Sherwin
References:
Badami, R., Kohestani, S., & Taghian, F. (2011). Feedback on more accurate trials enhances learning of sport skills. World Applied Sciences Journal, 133, 537-540.
Cushion, C., Harvey, S., Muir, B., & Nelson, L., (2012) Developing the Coach Analysis and Intervention System (CAIS): Establishing validity and reliability of a computerised systematic observation instrument, Journal of Sports Sciences, 30:2, 201-216, DOI: 10.1080/02640414.2011.635310
DiCicco, T., Hacker, C., & Salzberg, C., (2002) Catch them being good. Viking Penguin, England.
Gearity, B. T., & Murray, M. A., (2011). Athlete's experiences of the psychological effects of poor coaching. Psychology of Sport and Exercise 12: 213-21
Lyle, J. & Cushion, C., (2017). Sports Coaching Concepts: A framework for coaches' behaviour. 2nd Edition. Routledge, London.
North, J. (2016). Benchmarking sport coach education and development. Advances in Coach Education and Development: From Research to Practice, 17.
Pawson, R., & Tilley, N. (1997). Realist evaluation. Changes.
Sherwin, I., Campbell, M. J., & MacIntyre, T. E. (2017): Talent development of high performance coaches in team sports in Ireland, European Journal of Sport Science 17(3) 271-278
Williams, S. J., & Kendall, L. (2007). Perceptions of elite coaches and sports scientists of the research needs for elite coaching practice. Journal of Sports Science, 25(14), 1577-1586. doi:10.1080/02640410701245550
Wilson, C. H., & Burdette, T., (2020) In "Coach Education Essentials: Your guide to developing sport coaches" Eds Kristen Dieffenbach and Melissa Thomspon; Human Kinetics, Champaign, Il.